How to log in to your new Backdrop site
Click the Login link in the upper, right-hand corner to navigate to a page where you will enter your username (or email address) and password and click the blue Log In button at the bottom of the page.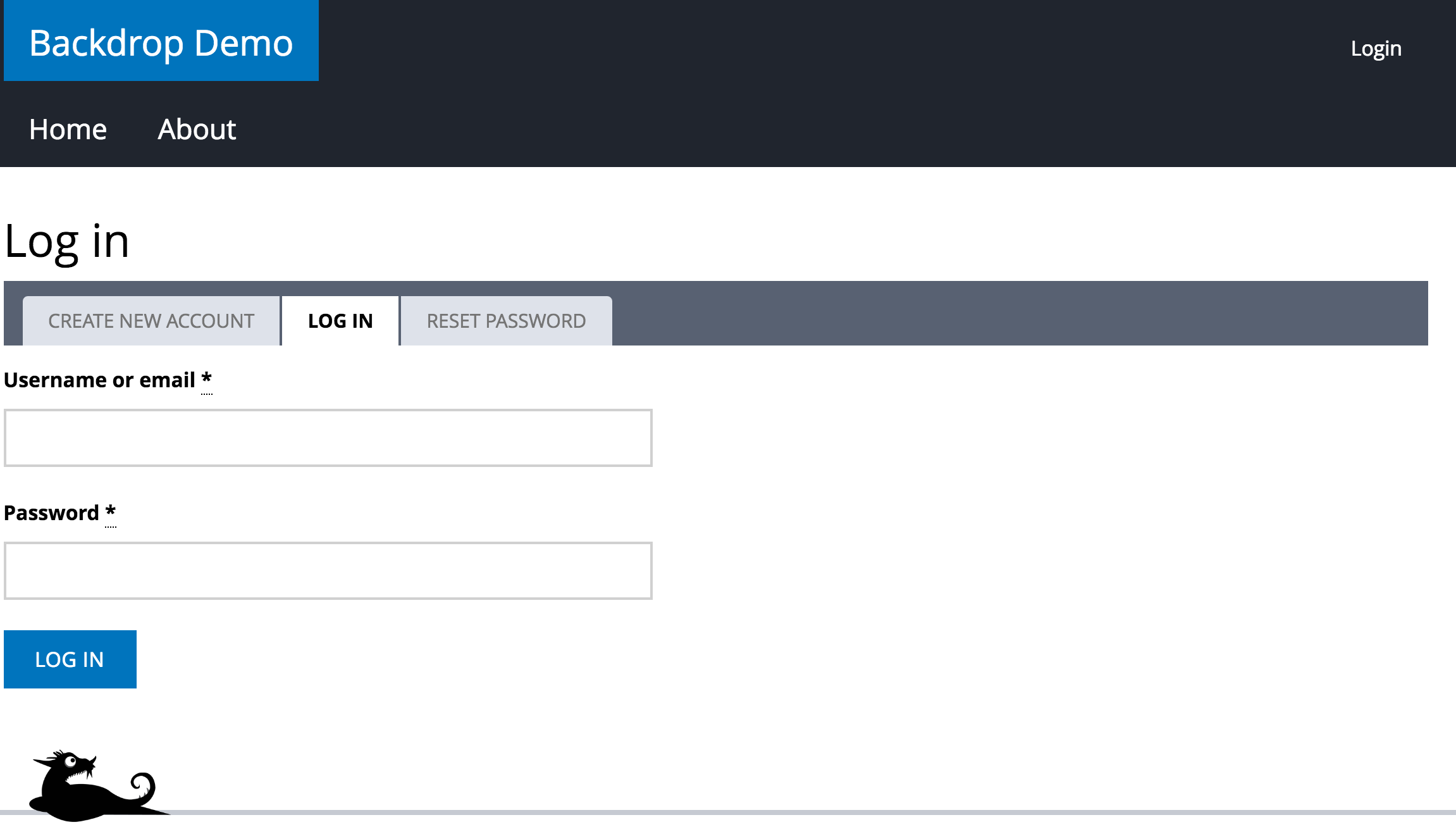 You will know if you have logged in successfully if you see a horizontal black band across the top of every page with drop-down menu options.  This black bar is called the Admin Bar and is where you go to create, change, and manage your website. 
NOTE: If your site does not have a visible Login link, then can enter  example.com/user to go directly to the login page.